Atari 7800 Retro Inspection In Retro Gamer Magazine #78
My favorite Atari console of all time is the Atari 7800. It could play 99% of the Atari 2600 games and it had very nice versions of some of my favorite arcade games (Food Fight, Galaga, Pole Position 2, Joust, etc).
8bitrocket friend, Marty Goldberg (www.classicgaming.com) has written a HUGE (by Retro Gamer Standards) 8 page feature of this sometimes forgotten classic gem of a machine.
Here is a Youtube walk through of the issue by GamerDaz.
The issue can be found at the Retrogamer Magazine site and at most fine book stores world-wide. I get mine at both Borders and Barnes and Noble (depending on what city I am in when I get the hankering for some retro games readin').
Nice work Marty (with some help his buddy Curt)
Let July 23rd, 2010 forever be known as Landon Donovan Day!
The Wall Street Journal is reporting Adobe sales at $905 million for the first part of this year. Here is a nice quote:
"...Apple's stance does not yet appear to be deterring purchasers of CS5..."
What does this mean? It means that the corporate buyers, the ones with deep pockets and lucrative Enterprise Agreements ("EAs") are still buying from Adobe. This is good news for Flash. It means that CIOs have not been fooled by Apple...yet.
We still think it is inevitable that the tide will turn away from Flash (to some extent), but Adobe has been doing very very well to keep things moving!
Today the USA plays against England in their first game of the FIFA 2010 World Cup. Whenever the USA plays England, it becomes an uncomfortable situation for 8bitrocket.com. We have many friends who live all over the world, and usually we get along famously. However, when we play each other in soccer matches, and especially when we play England, things can turn...well...ugly.
The last time the USA met England, a definite chill fell over relations with our English friends. Things that we found funny suddenly were...not. Things that we found interesting were suddenly...boring.
This game might be the best chance ever to make our English friends upset, and it really doesn't matter how the game goes.
If the USA wins (highly unlikely), there is a good chance we will be blamed for it, and the cold-shoulder will return. At the same time, if the USA loses, it will be tough to face the same people as they say things like "well, it's not your sport" or "no one in the USA cares anyway". It is my sport, and I care very very deeply.
So, to our friends from England we wish you good luck and Godspeed...just not quite as much we wish our guys. We will accept the cold-shoulder/soccer jibes for a while, but we expect things to return to normal come mid-July. And come on, we all know that Maradona will find a way to get on the field and knock the tournament winning-ball in with his ego anyway , so what does this game really matter?
A month or so back Google celebrated Pac-Man's 30th anniversary by replacing the Google Doodle with a playable version of Pac-Man.

(click the image to play it in its new Google home)
Retrogaming Monthly has a nicely written article on how to create your own version of the doodle by modifying the code. The authors of the game have generously posted the source code and (Javascript, HTML5, and Flash for sound) for any and all to see how it was created and the modify it to their hearts content.
The article explains the variables used to change game parameters so even a novice coder can try their had at a slightly hacked version of the game. I'd love to see those and especially what some more experienced developers might come up with.
Huw Collingbourne Of bitwise Magazine just posted his review of The Essential Guide To Flash Games. He really liked it! Here is my favorite quote:
"What a great book this is! Don't be deceived into thinking that, since
it is a book about games programming, it must necessarily be trivial.
It isn't. I've read many books on 'serious' programming topics that are
much less informative and well structured than this one."
Here is a link to the review: http://www.bitwisemag.com/2/The-Essential-Guide-to-Flash-Games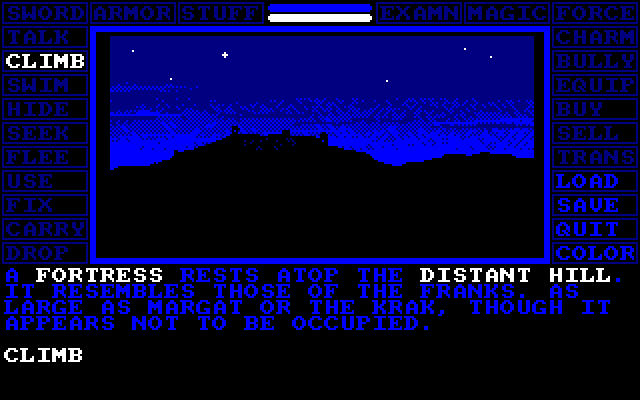 I was directed to the story Nomen Ludi By Rob Beschizz, a fictional short story about the quest and the meaning of trying to finish an 8-bit computer game. Lost of great turns an imagery in this one, and also some really cool 8-bit game screens. Read it here.
Can I survive HTML5? Yes, and so can you.
It took me a few months to finally crack open the beast, but while on a
little holiday vacation in California Wine country, I finally took the leap.
Steve has been dabbling in HTML 5 for the last couple months but I had not
started to look at it closely until this week. What I have found is an
interesting mix of the old and older and the new (which is not as new as it
seems as first).
Let's start with the old
JavaScript is old. I know there have been 100's of JavaScript libraries
written in the last 10 years, but JavaScript core 1.5 is essentially the exact
same language I used in 2000 when I created the first modern version of the
Hotwheels.com web site. Back then I was a senior web developer and I was sick
the table-based layouts we had been stuck with from 1995-1999 for web
development. The combination of CSS (IE was more standard than Netscape back
then, imagine that) and JavaScript allowed us to shed the static HTML 3.0
layouts we had been using and make up some cool interfaces with CSS, Div's, and
z-indexes using JavaScript to control everything with a pretty decent event
model.
JavaScript is the language that fuels HTML5. I dropped web page development
in 2001 when I became a development manager and started to concentrate our team
on Flash and game development full time. So, when I decided to "re-discover" JavaScript again I found a language with a core pretty much un-changed over all
that time. Some new concepts such as a prototyped object model (exactly the same
as Actionscript 2 by the way) had been added but are not essential for making
use of the canvas (they do help though).
Now let's move on the the older
The HTML5 canvas is basically a blit canvas. After checking it out with a few
little demos it resembles working on an Atari ST or Amiga more than working in
Flash. There are very few options for working with canvas images, but what is
there is very easy to use. In fact, it is even easier than dealing with blitting
in Actionscript 3. I can import a tile sheet and place a "scroll-rect" 32x32
tile in 2 lines of code. No need to instantiate Rectangle and Point objects, no
need to copy each pixel, etc. Now, I have not worked with it enough to know how
these might limit what I currently plan to do with it, but only time and
practice will tell. There certainly are options for applying matrix
operations on objects for scale and rotation as well as some graphics filters. I
have not tried to apply those to my imported images yet. I have no idea if
I will be able to rotate an imported image into 36 angles and place each into an
array for use during game-play. I will be testing that soon enough
The New
HTML5 has simplified much of what drove me nuts in HTML 4. The mime-type doc
type syntax has been modified to make it much easier to understand. They have
added new tags such as <header>, <footer>, <article>, <audio>, and <video> to
make page mark-up easier than ever. They have also added a slew of new API such
as drag and drop and offline database storage.
The best "new" thing is the idea that you can take a part of the screen and
devote image operations. You basically add a <canvas> tag in HTML, give it an
"id" and then script to it. Obviously this isn't "new" because it is exactly
what Flash is doing, but for standards based HTML development it is quite new.
This allows you to use pretty much any development environment that you choose.
I find Dreameaver and MS Web Expression work very well, but notepad++, TextMate,
or any simple tool to create text files will do.
All of the browsers that support HTML 5 (Safari, Firefox, Chrome, etc) have
either built-in tools or easy plug-ins for debugging JavaScript, writing the
console (for trace actions, etc), and more. I'm not sure about profilers and
other advanced tools, but since the "compiler" is simply a web browser
interpreting code on the fly there certainly must be pre-existing useful tools
for this purpose.
This takes all of the "cost" out of developing applications. There are no
expensive tools to buy (similar to the Flex SDK). You only need a little
imagination to break out of the confines of the technology. Everyone who have
worked on web-based games, especially in Flash has had to do this for years so
there really is nothing new about it.
What's new is the chance to apply our skills to a new, unproven
technology and see how far we can push it. These skills will be indispensable in
the near future as the technology matures. There's something special about this
that intrigues me and makes me want to see where this goes.